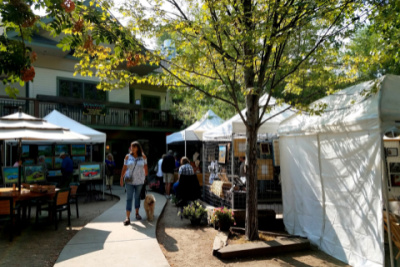 Gallery Fifty-Five is proud to announce Art in the Courtyard 2021, a popular outdoor art and music event in its 15th year, located in the Hotel McCall Courtyard in downtown McCall and the adjacent Ludwig Terrace.
During the weekend of August 27-29 regional artists will be displaying and selling their art. Close to and surrounding the Courtyard and Ludwig Terrace are a variety of popular restaurants like Rupert's in the Hotel McCall, Bistro 45, Salmon River Brewery and many others.
Mark your calendars!
Friday 8/27 4-7 p.m.
Saturday 8/28 10 a.m.-6 p.m.
Sunday 8/29 10 a.m.-4 p.m.
Show Chairs, Connie McClaran or Marcia Hietala at gallery55aic@gmail.com