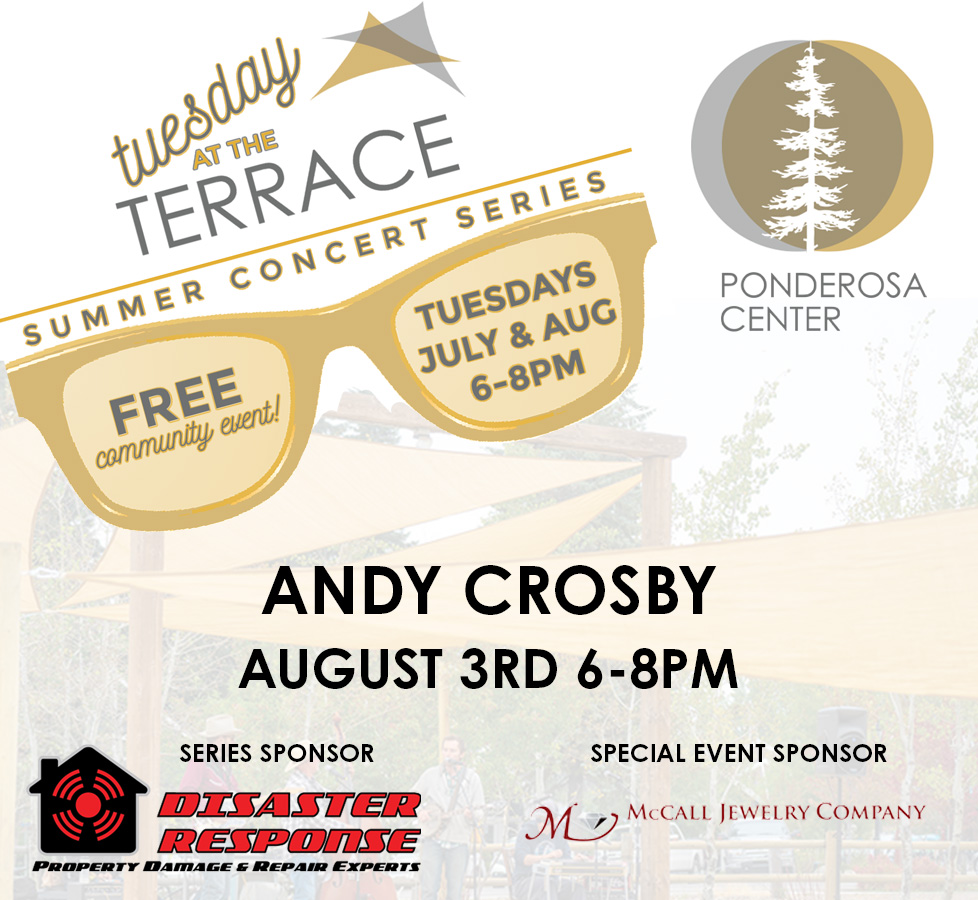 Featured Band: Andy Crosby
Thank you to our Series Sponsor, Disaster Response and special event sponsor for this performance, McCall Jewelry Company
Take in the view of Payette Lake while enjoying a FREE concert every Tuesday in July and August, during "Tuesday at the Terrace"- a new summer concert series! The Terrace is conveniently located in downtown McCall, across from Legacy Park. Thanks to a partnership with the McCall Area Chamber of Commerce and the McCall Folklore Society, we are able to provide the community with FREE live music this summer.
Bring your chair   –   Food and drinks will be available for purchase  –  Community Event   –   6-8PM
Bring your appetite for the August shows! Txo Txo's Dog House will be serving up their signature Basque Chorizos and specialty Hot Dogs along with Huckleberry Smoothies and Basque desserts! Txo-Txo's is family friendly- reasonably priced, and offering family discounts. Basque owned and operated by locals Steve and Suzanne Uberuaga.
Health and Safety Practices– Still hesitant about attending events? We get it! Here are some best practices that we've adopted to ease your concerns.
Tips for you:
(1) Maintain your space with your own chairs. Sit with your family group.
(2) Wear your mask when mingling with other concert goers for food and bathroom lines.
(3) Bring hand sanitizer.
Our part:
(1) Handwash stations will be available
(2) We will be sanitizing high touch surfaces on a regular schedule.
(3) These recommendations will be posted in the venue for having a safe and FUN event!
Concert Series Sponsors