MEET THE TEAM
Get to know the people behind the Ponderosa Center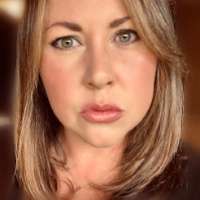 Nicole Musgrove
Development Director
As the Development Director for the Ponderosa Center, Nicole supports the Board of Directors, Campaign Cabinet and Committees in every aspect of developing the Center and its future. Born and raised in New Orleans, Louisiana, she attended the University of New Orleans. Her diverse professional background includes event planning, retail bank management, financial sales and non-profit management. During her time with the McCall Area Chamber of Commerce and Visitors Bureau she assisted in the creation of the Visit McCall magazine, development of the West Central Mountains Leadership Academy, and participation in the America's Best Communities Contest Committee. Nicole has served in Board leadership roles in the Amite, Louisiana Chapter of the National Association of Junior Auxiliary, Amite Chamber of Commerce Board of Directors, the Board of Directors for the North Tangi Soccer Association and numerous committee appointments through the years.  She is a current member of the Board of Directors of the West Central Mountains Economic Development Council, the Meadows Valley Community Foundation and a member of the Payette Lakes Progressive Club. Nicole, her husband and two children relocated to the West Central Mountains in 2013 and look forward to being a part of this amazing community for many years to come.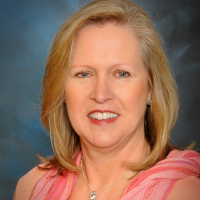 Sherry Maupin
Board of Directors, President
Sherry has recently returned to the real estate industry after a distinguished career with Idaho First Bank in McCall as Vice President- Chief Deposit Officer and is a Valley County Commissioner. Sherry serves the regional community through her board position on the West Central Mountains Economic Development Council (WCMEDC), The West Central Mountains Community Foundation (WCMCF) as Board President, as a Steering Committee Member on the WCM Community Partnership and as a Board Member and Campaign Cabinet Member of the Ponderosa Center.  Sherry has served in numerous leadership roles with the McCall Area Chamber of Commerce.  Sherry and her husband Fred live in McCall, have two grown sons, a daughter in law and two granddaughters.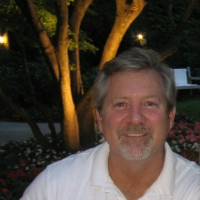 Michael Eck
Board of Directors, Treasurer 
Michael Eck, is a founding principal of the Ponderosa Center and is passionate about creating a vibrant, imaginative gathering space that fosters knowledge, imagination, social, and culture enhancing experiences that will shapes our community through the generations. Mike and his wife, Nancy lived in Europe and throughout the US; and are now fortunate to call beautiful McCall home.  Their love for the area is shared by his entire family including his three grandchildren Piper, Lincoln and Adeline.
Michael spent his professional career in the medical diagnostics and biotechnology industry in senior management roles. He was the founder and CEO of two biotechnology companies, AcroMetrix and Domus Institute.  Additionally, Michael was a former member of our Armed Services, serving as a Captain in the US Army.
Michael is an active member of Rotary International and currently serves as a Board member of two non-profit organizations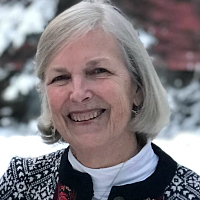 Margaret Surbeck
Board of Directors, Secretary and Campaign Cabinet Member
Margie was born and raised in Philadelphia, PA but after marriage lived in the Midwest for many years; Sioux Falls SD & Sioux City, IA. She and her husband, Richard bought their home in McCall in 2004 and are full-time residents. They have four grown children, nine grandchildren and one great-grandchild. Margie is involved at St. Andrew's Episcopal Church, the McCall Music Society and P.E.O. along with participating as a Board Member for Ponderosa Center, Inc.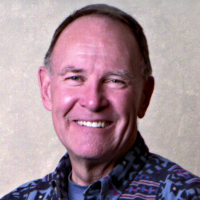 Michael Anderson
Board of Directors, Past President
Michael (Mike) Anderson is one of the original incorporators of Ponderosa Center, Inc. and has been participating in this initiative from its inception.  He has been a permanent resident of McCall for 30 years and is the Designated Broker and co-owner (with his wife, Beverly) of the McCall Real Estate Company.  His professional background includes residential and commercial construction, land development, aircraft certification & modification, and manufacture of aviation & marine products.  He recently celebrated his 50th anniversary as both a Commercial Pilot and A&P aircraft mechanic with Inspection Authorization.  Mike is active in local economic and community development pursuits and has served on a number of committees and boards including: The McPaws Regional Animal Shelter, The Idaho Aviation Foundation, and The McCall Airport Advisory Committee.  His many varied interests include bicycling, Alpine and Nordic skiing, hiking, camping, backcountry flying, boating, and motorcycling.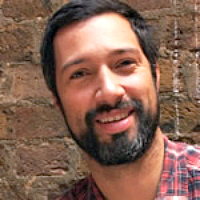 David Carey
Board Of Directors
David was born in Northern California, but has always felt that McCall was his home. From the age of seven, he has spent nearly every summer and winter vacation here. After gaining a degree in International Relations and Economics from Boston University, David lived in London for nine years, working as a manager in five-star, luxury hotels.  David and his wife, Ruth, moved to McCall in 2004 and are thrilled to be raising their two children here.
David is an active participant in several organizations and is committed to the success of the community. He has served on the Board of Directors for the McCall-Donnelly Education Foundation since its formation, as President for three years and is currently Vice-President. David served on the McCall Area Chamber of Commerce Board of Directors for four years and is part of the Marketing & Special Events, and Facilities & Operations Committees of the Ponderosa Center.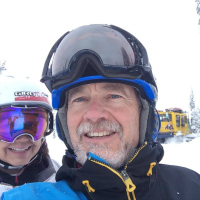 Bob Looper
Board of Directors, Facilities and Operations Chair
Bob Looper is the President and Managing Director of Brundage Mountain Company, with a focus on strategic planning and future development. Bob graduated from Colorado State University with a bachelor's degree in Civil Engineering. He is a founding member of US Holdings, LLC and a principal of Summit Energy, LLC. Bob has over 30 years of experience in power plant development including engineering, construction, financing and operations. Bob has served on the Brundage Mountain Company Board of Directors since 2008, was a Board Member of the Bogus Basin Mountain Recreation Area and the Bogus Basin Recreational Association's Executive Committee.  He is the President of the Idaho Ski Area Association, a Member of the Board of Directors of the Payette Brewing Company and Member of the Board of Director's of the Ponderosa Center. He and his wife, Kitty, have a home in McCall as well as Boise and have three adult children.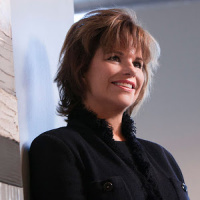 Madeline Cahill-Boley
Board of Directors, Strategic Planning Chair
Madeline, a name partner in the Southern California firm Cahill & Campitiello, is a highly respected legal strategist and advisor. She focuses her practice on employment law and strategy development and provides legal advice in the areas of data security and data forensic law often assembling teams of experts to address the ever increasing cyber threat businesses face. Her clients range from small businesses and startups to Fortune 500 companies and international corporations.
A recipient of numerous awards and recognition, Madeline was selected for inclusion in The Best Lawyers in America© 2019 publication in the category of Employment Law – Management. Madeline was featured as one of six top woman law firm leaders by the prestigious American Bar Association Journal and has been named a Top Lawyer by San Diego Magazine every year since the award has been in existence. She was recognized as a "Leading Woman in the Law" by The American Lawyer, named one of San Diego's Top 50 Influentials by the San Diego Daily Transcript, and was a finalist for San Diego Magazine's Woman of the Year Award. She received the YWCA's Tribute to Women & Industry Award and was recognized by the San Diego Business Journal as a finalist for the publication's new Cyber Security Award, recognizing the firm's unique data security and forensic law practice.
Madeline and her husband Jim Boley are the proud parents of four grown daughters and numerous rescue dogs and cats. The couple is active in the McCall community and contribute their time to many organizations close to their hearts, including the Ponderosa Center, McPaws Regional Animal Shelter, and the McCall Payette Lakes Rotary Club.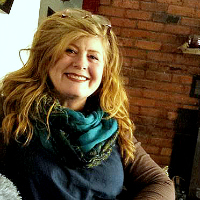 Liane Eastman
Board of Directors, Marketing and Special Events Chair
Liane relocated to McCall in 2014 and assumed the role of Director of Sales & Marketing Shore Lodge and Whitetail Club. She has diverse experience working with Management companies, Flagged, and Independent Luxury properties, and found her niche as the Director of Sales and Marketing for the Grove Hotel in 2009. The Grove Hotel in Boise, an independent, four diamond Forbes property is attached to a 5,000 seat arena that hosts two professional sports teams and is situated next to Boise's convention center. Liane's unwavering focus on customer service and lifestyle details set her experience apart and round out her expertise in pre-sell revenue generation, multi-property sales strategies, management & budgeting, while also tapping into her depth of knowledge of start-up promotion necessary for success.  Liane graduated from the University of Arizona with a bachelors in Marketing.  She and her husband Scott are proud parents, grandparents and active members of the McCall community.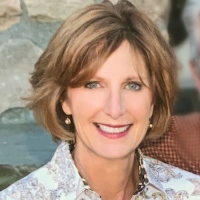 Debbie Wood
Board of Directors
Debbie is an aspiring artist with a love of McCall and Idaho.  She has lived off and on in Idaho for over 50 years (with stops in San Francisco, Sydney Australia, Stamford CT.)  and now lives full time in McCall with her husband, Chet.  She trained at Silvermine School of Arts in New Canaan, CT. while on the east coast and attended the College of Idaho in Caldwell, Idaho.  She enjoys all that McCall has to offer, especially the great out of doors and the community of fascinating people.  A mother and grandmother, she relishes time watching them grow and experiencing Idaho and the world.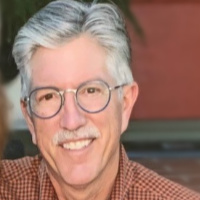 Chet Wood
Board of Directors
Chet is a native of Nevada and a seasoned global executive with over 39 years in the professional services industry with Deloitte LP, holding US and Global CEO and executive positions and serving some his firms the most complex global clients.  An avid outdoorsman, he has been visiting and living in Idaho for nearly 50 years, and now makes his home full time in McCall.  He attended the College of Idaho where he met his wife Debbie; served on the College's Board of Trustees for over four years and has been active in several non-profits for decades.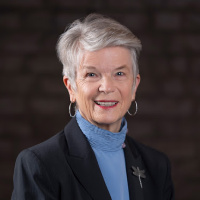 Joan Edwards
Campaign Cabinet Co-Chair and Board Member
Joan Edwards brings a wealth of experience in higher education and foundation administration to the Ponderosa Center organization. She is the Co-Chair of the Campaign Cabinet, Board Member and part of the Community Relations Committee. Dr. Edwards dedicated 35 years of her career to the advancement of community colleges.  She served as Vice President of Planning, Research and Development at the College of Southern Idaho and developed the CSI Foundation.  She was the Vice President of Planning, Research and Development at the College of Western Idaho, served as a founding member of the CWI Foundation and was part of the President's Cabinet.  Dr. Edwards has served on numerous boards throughout her career, including Southern Idaho Learning Center, the St. Alphonses Hospital Foundation, the American Association of Women in Community Colleges, the National Council for Resource Development, the National Institute for Leadership Development and the McCall Hiking Club.  Joan and her husband Mel are active members of the McCall Community, as well as avid bike riders and skiers.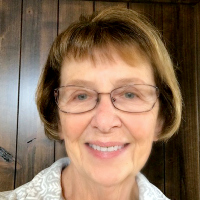 Kathy Menten
Campaign Cabinet Co-Chair and Board Member
Kathy and her husband, Tom, are retired and live full-time in McCall. They love the outdoors and spend their time skiing, hiking, biking and traveling. Kathy retired from Boise Cascade Corporation and OfficeMax after 30 years of employment in human resources and benefits. Kathy is a member of the Progressive Club and the Campaign Cabinet of the Ponderosa Center Board.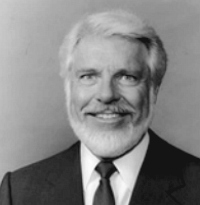 Bruce Ludwig
Campaign Cabinet Vice Chair
Bruce Ludwig is CEO of Ludwig Capital, an International Real Estate consulting and capital supplier to real estate investors around the world.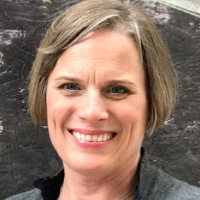 Janell Strosnider McGill
Campaign Cabinet 
Janell's love for the mountains was nurtured growing up in Montana with family time spent at Swan Lake.  Her journey to McCall began nearly 20 years ago with the purchase of a family cabin and many a weekend enjoying Brundage Mountain or Payette Lake.  She and her partner, Carl, and Tucker, their Griffon, became full-time residents and thoroughly enjoy exploring and sharing the beautiful McCall area with friends and family.
Though Janell has owned/operated Milligan Events for the past 16 years, a Boise-based global event management company, her professional career encompasses a diverse set of managerial and accounting positions at Albertson's Corporation, AMRESCO Commercial Finance and, Animal Emergency and Referral Center of Idaho.  She is a member of the Women Business Owner's National Council and Leadership Forum with special recognition as a National Women's Business Enterprise Star in 2011.  She is also a member of MPI, PCMA and a global travel and tourism initiative to prevent the exploitation of children, TheCODE.org.  In addition to fulfilling United Way of Treasure Valley and Leadership Boise roles, Strosnider has previously served on Boards including Hays Shelter Home, Northwest Animal Companions, Big Brothers Big Sisters of Southwest Idaho, and the Idaho Humane Society.  Janell holds a Bachelor's in Finance from Boise State University. 
Janell's collaborative outlook and confidence in the power of bringing people together is a valuable resource for us as we navigate this rapidly changing world of events to create a space that truly fosters community for years to come. 
Janell enjoys skiing, snow shoeing, biking and huckleberry picking when in season.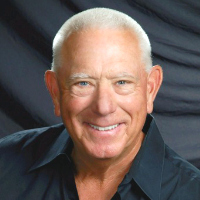 Bob Hallock
Campaign Cabinet
Bob Hallock hails from Ann Arbor, Michigan, and graduated from Indiana University. A business career situated him in San Diego for 33 years. Bob and his wife, Linda, have owned a home in McCall since 1999 and became permanent residents in 2010.
Bob attributes his great appreciation for music to the cultural influences of both growing up in Ann Arbor and attending Indiana University. That appreciation continues to be enhanced by the McCall Music Society in his position of Vice President and coordinator of Second Sunday Sounds.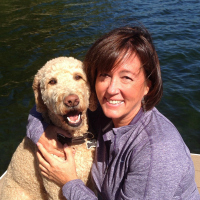 Shauna Della
Campaign Cabinet
Shauna Della has been a full or part time McCall resident for the past 20 years. After earning her bachelors degree in Finance, then an MBA from Santa Clara University, Shauna started her 25 year career at HP.  Moving to Idaho in 1993 with her young family, her two now-adult daughters grew up in Boise with idyllic summer trips to beautiful McCall.  Upon retiring from HP, Shauna spent several years living mostly in McCall and loving the quiet of the town in the off-seasons.  Shauna has since returned to work, and is now the CIO at the JR Simplot Company in Boise.  Shauna and her family love to spend as much time as possible in McCall, cherishing the beauty of our surroundings and the wonderful family memories made there every year.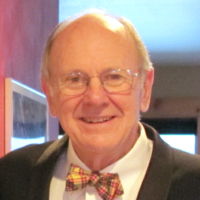 Richard Surbeck
Campaign Cabinet
Richard Surbeck moved to McCall in 2004 from Sioux City, Iowa. While living in the Midwest, Surbeck was employed as Senior Vice President of Dain Bosworth, a New York Stock Exchange member firm, now known as RBC Wealth Management. He was also active in a number of community organizations including the board of the Sioux City Symphony Orchestra Association, the Board of the Siouxland Regional Cancer Center, the Sioux City Rotary Club and served a three year term as a Director of the Sioux City Community School District.  He was also active as a Junior and Senior Warden of St. Thomas' Episcopal Church in Sioux City. Shortly after retirement in 1998, he was asked to serve as Interim Executive Director of the Sioux City Symphony. He held that position for a year.
Richard is a member and Treasurer of St Andrew's Episcopal Church in McCall and is a member of the McCall Rotary Club. He and his wife Margaret have four grown children, nine grandchildren and one great-grandchild.
Sign up for our newsletter